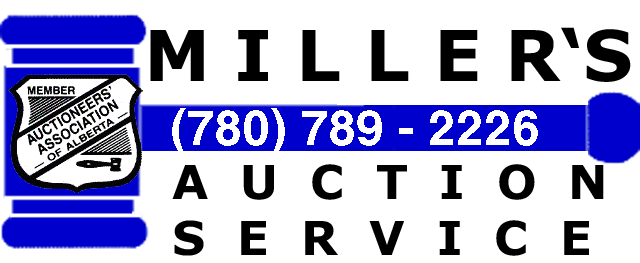 "Servicing the Industry for 20 years"
Unreserved Doll Collection Auction Sale
Rick Hart - COMPLETED
Location: Thorsby, Alberta

Sale held at Arctic Spa Recreation Centre in Thorsby.


Date: Saturday, May 27, 2017 at 10:00 a.m.

Watch For Signs. GST will be charged where applicable. Lunch Available.
--------------------------------------------------------------------------------
*Doors Open at 8:00 am For Viewing

Assortment of Approx. 1000-Plus Dolls:
Cabbage Patch Dolls
Porcelain Dolls dating back to Mid 1800ís
Assort. Barbie Dolls in Boxes
Assort. Baby So Beautiful Dolls in boxes
Assort. Dolls with glass eyes
Dolls vary from 4Ē to 4ítall
See Photos:
See Picture 1 See Picture 2 See Picture 3 See Picture 4 See Picture 5 See Picture 6 See Picture 7 See Picture 8
4-storey Doll House See Picture
Cribs
Highchairs
Strollers
Wicker Chairs & Bassinets
Vintage Fabric
Doll Parts, paints
Many more Miscellaneous items

This is a "One of a Kind Doll Collection". The late Mrs. Hart was an avid collector for years. Dolls from virtually every manufacturer. All Dolls are new.

For more information call Rick Hart at 780-789-3092 or Millerís Auction Service at 780-789-2226 or 780-920-6738.
*Doors Open at 8:00 am For Viewing
www.millersauctionservice.com
---
Terms: Cash or valid cheques only, certified check, bank draft or bank letter of credit. No purchases to be removed until settlement has been made. List is subject to additions and/or deletions. Neither the owner, the auctioneer or staff of the auctioneer shall be held responsible for any loss or accident on or off the auction site.
---
We're Listed on WetaskiwinOnline.com. and CamroseOnline.com.
Look for us there!